Many acne sufferers in the world could find relief by using an acne body wash. Numerous people have the notion that acne is part of growing up, even though it does not have to be. Low self-esteem is one of the major issues that acne causes in teenagers.
There are different varieties of pimples, which are bumps filled with pus, bumps that are red, blackheads and whiteheads. Hair follicles or pores are tiny holes that are on your skin. These pores have glands called sebaceous or oil glands, which make sebum. Sebum is an oil substance that is produced to moisten your skin and hair. When the right amount of oil or sebum is produced, your hair and skin will be moistened properly, however, when an extra amount of sebum is created it mixes with bacteria and dry skin cells causing acne.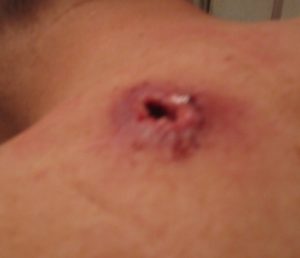 Blackheads are clogged pores that remain open, and whiteheads are formed when the blocked pore closes. Pimples are created when this sebum combines with the bacteria and dead skin cells, causing the pore walls to break and allow this substance to sit right below the surface of the skin.
When hormones transform, as when you are a teenager, your body can begin to create acne. Pregnancy, menstruation, and menopause are all instances that women experience hormonal changes, causing acne to form on the body. Many people experience stress, which causes hormonal changes leading to acne breakouts. Acne body wash has been seen to work in the following ways:
Reduces reactions on the skin
A body wash that has been created to tackle acne issues can be used by people for acne relief. Depending upon the ingredients in the body wash, some people can develop a rash or dryness of the skin. Natural ingredients in a body wash for pimples can help prevent reactions that were caused by a body wash that was not natural.
Improve the appearance and health of your skin
A natural body wash for acne can improve the appearance and health of your skin, plus improve the clarity, tone, and softness while decreasing breakouts. Remove dry skin cells with a body scrub that will also restore the right pH level to your skin.
Help relieve inflammation and bacteria
A natural body wash ingredient that can help relieve inflammation and bacteria that cause acne is aloe vera. Laminaria is a seaweed that can re-mineralize and nourish your skin. A natural body wash for acne that includes citrus extract can help to energize and stimulate the skin.
To heal acne breakouts, and provide fantastically smooth skin, use a natural body wash that contains botanicals. When you wash any areas of the body that have acne with one of these body washes, you can unclog the pores which will help reduce any existing acne, plus help prevent new pimples.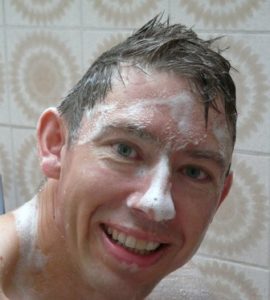 A scrubbing of any acne infected areas immediately after a workout can help, because the friction with your clothes along with perspiration caused during exercise form the perfect conditions for acne to form. For a bright skin tone and providing a smooth texture to the skin, you need to use a high-quality acne body wash to wash your body with daily.