Physicians face numerous business questions in their operations. The main issue is whether they should outsource their medical billing. It is quite demanding to maintain medical billing tasks in any medical practice. Health professionals prefer outsourcing their medical billing to a third party instead of having it done in-house.
Benefits of outsourcing medical billing services:
1. Patient care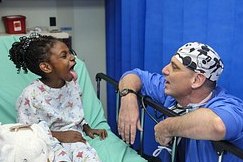 Whenever you outsource your medical billing, you get adequate time to attend your patients. With the freed time, you can enjoy more interaction with your patients as well as give them satisfaction. Taking advantage of having the best medical billing company, your patients will ultimately receive quality care.
2. Reduce the billing errors as well as paperwork
Once you contact the best medical billing company, you get an opportunity to eliminate some common billing errors. Professional medical billers verify medical claims to ensure they are accurately done and submitted on time. By doing this, you can get payment sooner thus increase revenue and the bottom line to the medical practice in your firm.
Competent medical billing companies will no doubt reduce errors, give appropriate feedback, and help you maximize on your claim reimbursements. Besides, you can improve and increase your medical claim approvals.
3. Faster services
Medical billing services offer faster services since that is their area of specialization. In other words, they concentrate in medical billing all day long! Your in-house medical billers are regularly distracted by other things like making and answering phone calls to patients. At other times, in-house medical billers are tasked with scheduling of appointments as well as submitting medical claims.
Since medical billing requires devoted attention with minimal distractions, in-house billing is not a good choice. Outsourcing your medical billing services to a third party is a good strategy; you end up being effective.
4. Save on money and increase the cash flow
Outsourcing your medical billing can save you thousands of dollars. On every claim made, there is a percentage or a flat rate of reimbursement requested by medical billing companies. The claim is relatively less than deciding to hire a medical billing staff who can offer the same exceptional services.
Also, whenever your medical biller is not available for work, your business can be affected. However, outsourcing your medical billing to a third party might be a good solution. The timelines of reimbursements and your cash flows cannot be affected. Outsourced medical billing services allow a steady flow of claims.
Outsourcing your medical billing service is a sure way to minimize interruptions in your office, speed medical claim approvals and increase your revenue. Besides, your cash flows increase whenever you solicit the services of an outstanding medical billing firm.