Real estate is a very competitive sector, and selling your home takes a lot more than sticking a 'For Sale' sign in front of you home hoping to draw in more prospective buyers. Potential homebuyers have a hard time looking past green shag carpet, pink walls, so you need to take some time to stage so that it can look appealing to buyers.  You home need to trigger the interest of the buyers and subsequently earn the best price.
Tips to effectively stage you home for sale
Freshen up your home style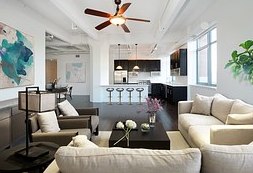 Ask yourself if the house looks new and in excellent condition. If the answer to the question is 'no', then you need to work seriously on the furnishing and windows. Get some news window treatments and furnishings. Aim at providing something that most buyers would love, even if it is not you cup of tea. Style up your home in such a way that buyers would love. Imagine the effect of some of the furnishing that you buy on your prospective buyers. Most people prefer furnishings that seem homey and comforting. If you are not a specialist in staging your home, then you can engage someone who is an expert in this field or even ask your close friends to try.
Replace your personal pictures with artwork
It is normal turning your house by filling it with your portraits and those of family members to remind you of good past moments. But remember now that you are selling the house to prospective buyers who want a new home. It is hard for them to envision living in your home. So swap those portraits for canvas artworks. They will show up nicely in listing photos, and also create an important point for your property.
Paint your home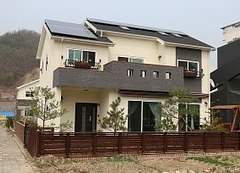 Sometimes, it is prudent that you paint your entire home inside and out. In some case, you may need just to touch up. "Paint over your kid's purple wall with a neutral color." Says Sherry Chris, CEO of Better Homes and Gardens Real Estate. If your cabinets look old, paint them with cream, white or brown color, but you should bear in mind that the color you chose matches with the rest of the kitchen décor.
To sum it all, pay attention to small details, fresh flowers, new pillows on the seats and new matching towels in the restroom can be a friendly element to a new buyer.